Smart Plants for your office
Posted 2 years ago by Switched On Space
The Power of Smart Plants
While many of us see indoor plants as simply an aesthetic enhancement to our workplaces, they also offer important health benefits to you and your employees. The past 18 months of improving our own home offices have led to new expectations about what companies should be doing to make the return to office work more comfortable, inspiring, and crucially, clean. Of all these concerns, air quality is the most pressing.
"Poorly ventilated offices can have an average CO2 level of 1000ppm. In some meeting rooms, this can go up to 3000ppm, as many people use them, and they're often sealed, smaller environments. To put these figures into perspective, keep in mind that our outdoor environment tends to have a CO2 concentration of 405ppm"- Planteria Group 
With these figures in mind, it comes as no surprise that there is a new emphasis on ways to combat poor air quality levels in the modern office. Smart plants stand alone as the most flexible and natural addition to any office for those concerned about the health of their employees. Oxygen at Work champion the power of plants and their significance in every indoor setting. Through the installation of smart plants and air quality sensors, the OxygenX web application analyses the room climate and provides live insights into health, well-being and occupancy in the office.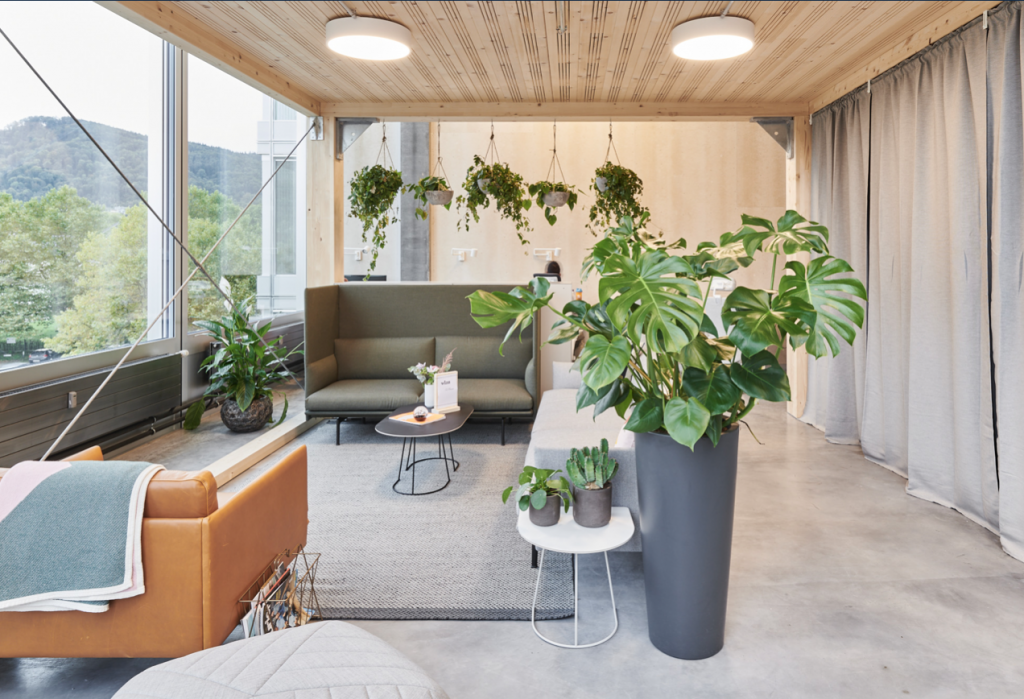 But wait… there are additional benefits:
Increased oxygen levels have a strong link to greater productivity and an improvement in decision-making
Humidity optimisation will create an environment that reduces viral transmission
The physical presence of plants in places where you spend most of your day fosters biophilia (the innate need for a natural environment)
Harness the noise-absorbing qualities of plants through their role in breaking and reflecting sound
In terms of Corporate Social Responsibility, you will be playing your part in support of global CO2 targets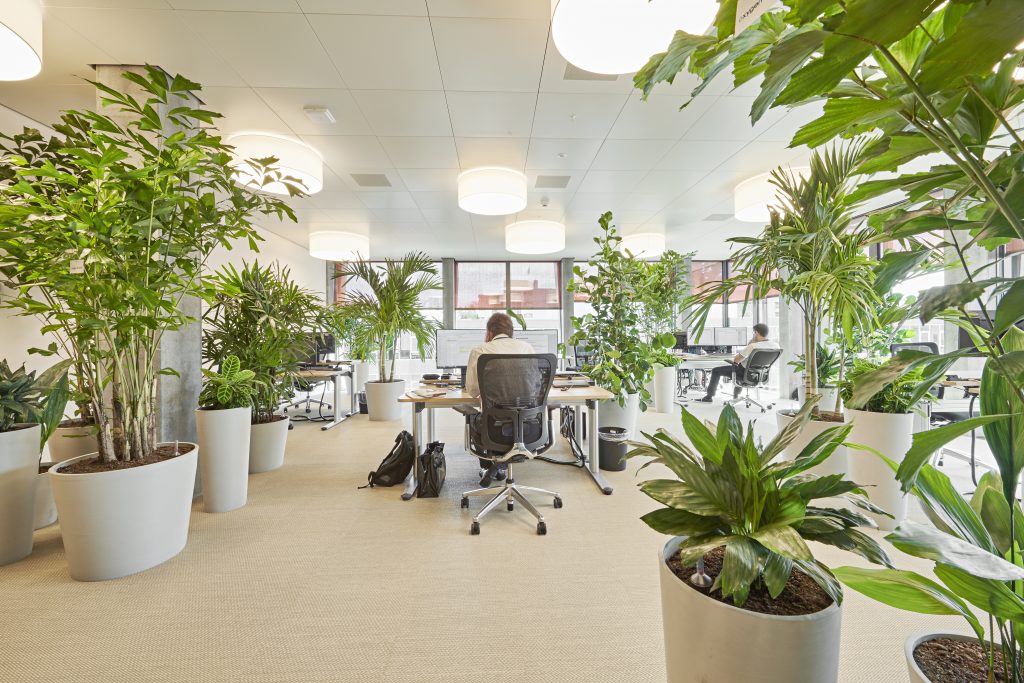 So surely adding more nature to your workplace can only be a good thing for everyone?
Do you want to help create a healthy, inspiring, and efficient work environment? Talk to Switched on Space about how Oxygen at Work can work for you.